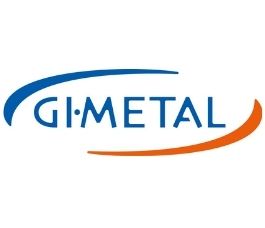 Gi.Metal
Professional pizza peels, pizza pans, small stirrers, trolleys and much more. For over 30 years, Gi.Metal has been designing and manufacturing professional items for pizzerias and trolleys for the catering sector.
The products are 100% Made in Italy: synonymous with quality, functionality and beauty. In particular, Gi.Metal offers: pizza peels, pizza pans, stirrers for cooking, wheels, spatulas, pasta cutters and cruets, but also trolleys for dining room service and for the professional kitchen.
The production techniques and the materials used are constantly tested and updated to obtain maximum functionality, comfort, strength and safety, as evidenced by the ISO 9001: 2008 quality certification obtained through TÜV Italia.
The philosophy of Gi.Metal is to work alongside professional pizza chefs but also with all those who love pizza and make it a passion to understand their needs, create solutions, make them and distribute them all over the world.
There are three values that guide the action and behavior of the company: quality, passion and innovation. The constant search for innovative materials, the attention and the investment of resources to achieve increasingly refined and accurate processes, allow for a gradual and continuous improvement of the products, reaching that excellence of which the company is proud.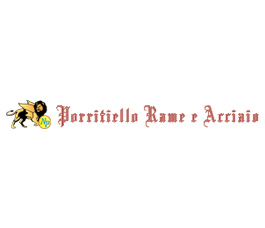 Porritiello Rame e Acciaio
Porritiello Rame e Acciaio was founded in 1934 in Sant'Anastasia (NA) on the initiative of the progenitor Luigi Porritiello, an experienced and willing craftsman who put his innate skill in working copper to good use. Initially, the founder was only involved in making known and marketing copper pot batteries throughout Campania and commissioned the work of skilled artisans who were concentrated in the historical part of the country.
The Natale's challenge was brilliantly accepted by his son Luigi, the current owner of the company, who over the last few years has consolidated his father's work, continuing to qualify and expand the market and the range of products, also introducing objects in Stainless steel produced in series up to the exclusive line of mobile counters and gazebos in Copper-Stainless steel, both Friggitorìa, both Bracerìa, and Cart Gelati, thus enriching the most beautiful and particular gardens of Villas for ceremonies and events in Italy. and abroad, conquering the field of quality professional catering. In recent months, Luigi, alongside distinctly personalized works, has decided to relaunch the concept of the traditional cookware set in an elite version: hand beating, excellent finishes, brilliant tin plating and renewable over time.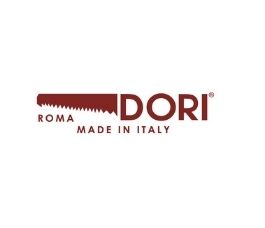 Linea Dori 3000
Since 1950, Linea Dori 3000 srl has been engaged in the design and manufacture of wooden work tools for bakeries, pizzerias, restaurants and hotels. The wooden products are made exclusively with wood from reforestable forests, which makes the production process eco-sustainable. The processing is carried out without the use of glues, or any other harmful product that comes into contact with food.
Products dedicated to baking are accompanied by a certificate of suitability. Furthermore, all items intended to come into contact with food are hand washable, thanks to the certified food finish with which they are treated. All Dori production is guaranteed by its registered trademark lasered on each product and ISO 9001 and GMP certified by the Accredia body.
Linea Dori 3000 srl is constantly updated regarding the needs of its customers, always trying to satisfy them through both aesthetic improvements, such as personalization, and functional ones.
To date, Linea Dori is a leader in the sector and recognized all over the world, thanks to the very high quality of its products, its continuous investment in international fairs and its collaborations with universally recognized magazines.